Responsibilities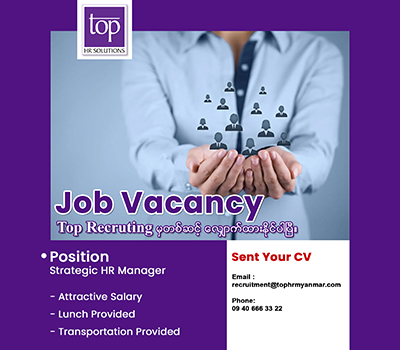 Conducts a continuing study of all Human Resources policies, programs, and practices to keep management informed of new developments.
Establishes and leads the standard recruiting and hiring practices and procedures necessary to recruit.
Establishes an in-house employee training system that addresses company training needs including training needs assessment, new employee onboarding or orientation, management development, production cross-training, the measurement of training impact, and training transfers.
Leading in establishing processes and systems for employee engagement and resilience.
Lead in developing, updating and ensuring consistent implementation of competitive compensation and benefits.
Develops and monitors an annual budget that includes Human Resources services, employee recognition, sports teams, and community events support, company philanthropic giving, and benefits administration.
Job Requirements
Any graduate, more prefer with Business Management or Administration and/or higher diploma in HRM, HRD
At least 8 years experiences in related field in which at least 3 years experiences of Managerial and strategic position
Computer Literacy and HR software knowledge is mandatory
English communicable is a must and advanced level and other languages are a plus